Adaptive
Horsemanship Program
Horseback riding can provide opportunities for individuals with and without disabilities to build physical strength, confidence, and explore new social-emotional skills. With adaptive riding classes available to community members of all ages and abilities, Mandy's Farm provides safe, affordable, and individualized classes for anyone to enjoy. 
Eligibility | Availability

Programming is available to community members of all ages and abilities. 

Uniquely designed to build skills in horsemanship and develop a trusting relationship between horse and rider, adaptive riding classes are designed to provide riders of all experience levels with the opportunity to learn principles of horse handling, animal care, and Western and/or English riding techniques.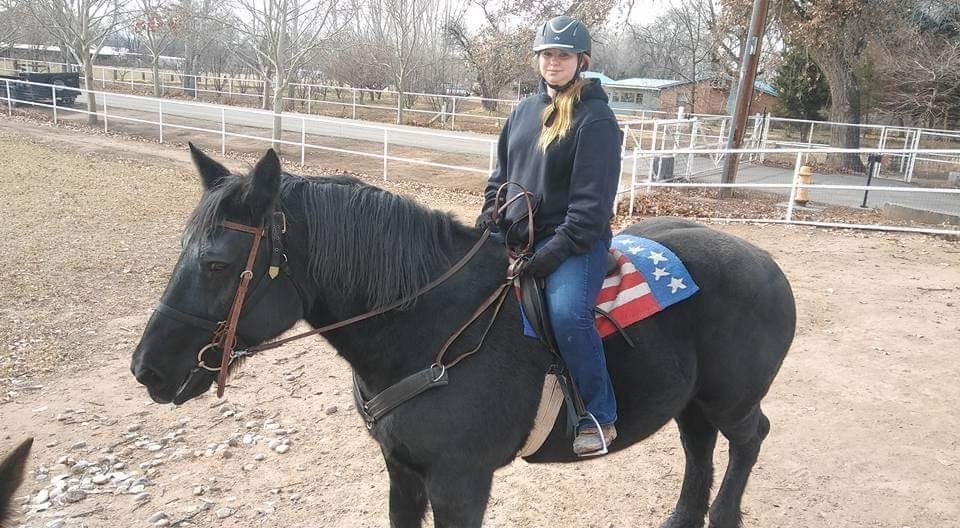 Shannon Burt currently serves as the Mandy's Farm Barn Manager. Shannon is a Certified Horsemanship Association (CHA) Instructor who has worked with and cared for horses throughout her life.
Shannon has certifications through the CHA specializing in providing instruction to riders with disabilities, teaching English and Western riding skills, and in equine facility management.
She is currently serving as the New Mexico CHA state rep and is passionate about supporting riders of all skill levels as they connect with the horses at Mandy's Farm