Mandy's Farm is a nonprofit organization that assists individuals with developmental disabilities in achieving their goals for living, learning, and working in the community.
We are committed to collaborating with and meeting the needs of our community to create positive change.
We embrace opportunity for growth and encourage creativity and innovation as we face new challenges.
We prioritize access and equity for people with disabilities, acknowledging that disability intersects with race, gender, and sexual orientation.
Mandy's Farm has embraced a vision for the future focused on seven areas that directly impact quality of life for adults with disabilities: 
Adults with disabilities exert full control over where they live, where they work, and who they spend time with.
Diverse needs are welcomed, and centered, within community spaces through universal design.
Adults with disabilities exert full control over financial decisions and have access to employment at minimum wage or higher alongside non-disabled colleagues.  
Friends and Relationships
Adults with disabilities live with, work alongside, and have long-term relationships with community members with and without disabilities.  
Adults with disabilities live free from abuse, neglect, and exploitation through community safeguards and individualized resources. 
Adults with disabilities successfully access the vote, as well as meaningful opportunities to engage in political activities, peaceful protest, and community organizing. 
Freedom from Discrimination
Adults with disabilities, including those who identify as Black, Indigenous, People of color, and/or lesbian, gay, bisexual, or transgender, are able to freely exercise the same rights as their white, cisgender, heterosexual, non-disabled counterparts.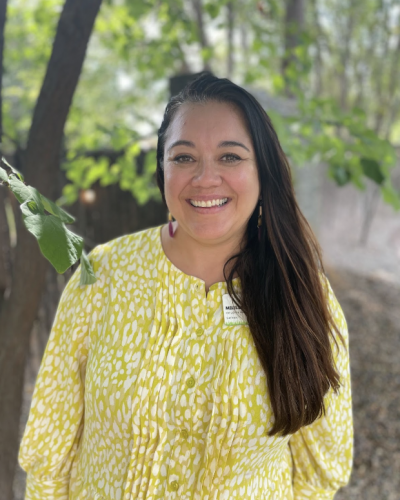 Melissa McCue joined Mandy's Farm as Executive Director in 2012. Since that time, Melissa has expanded programming significantly, launching the Mandy's Farm employment and VAMOS programs, as well as building community partnerships supporting the New Mexico AgrAbility Project and expanding the Mandy's Farm Medicaid services. Melissa holds a Bachelor's Degree in Human Rehabilitation Services and Communication Disorders and has more than twenty years' experience in executive and senior management within organizations supporting individuals with developmental disabilities.
Marion Biggs-Jackson joined Mandy's Farm as the Operations Coordinator in 2019. Her background and passion is in building connections with and serving the local community. She has enjoyed leading the Mandy's Farm Human Resources Department and coordinating accounts payable for the organization. Marion has assisted in developing programming at Mandy's Farm focused on justice, equity, diversity, and inclusion.
Amy has over 20 years of nonprofit development experience, is certified in organizational management, and has a bachelor's degree in Business Management. She has led several multi-million dollar capital campaigns for facility expansion projects, excels at grant writing, but her most meaningful nonprofit work is getting to know the supporters and carrying out their expectations. She assists Mandy's Farm in pursuing and securing additional revenues of income to strengthen the programs and services for individuals with intellectual and developmental disabilities.
Sophie joined Mandy's Farm serving as an AmeriCorps member in the VAMOS Program before moving into roles as Program Coordinator and Program Director, supporting the growth of the VAMOS and AgrAbility Programs. Sophie holds a Bachelor's degree in Sustainable Agriculture and Food Systems with an emphasis on "Community Based Education and Change". Prior to her work at Mandy's Farm, Sophie worked within a public schools setting supporting individuals with developmental disabilities for several years. Sophie is proud to work in an organization that honors and prioritizes the individuals we serve.
Ruthie Horn Robbins, Board President
Loretta Levy, Vice President
Pauline Salazar-Riley, Treasurer
Karen Padilla, Secretary
Clara Kilcup
Julia Arnold
Peggy Graham
Kenneth Thompson
Graham White
Michelle Vering
Michael Hopkins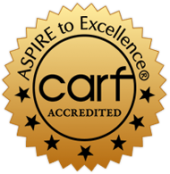 Nondiscrimination
Notice to the Public
Mandy's Farm operates its programs and services without regard to race, color, national origin, or disability in accordance with Title VI of the Civil Rights Act of 1964 and the Americans with Disabilities Act of 1990.
To find out more about our nondiscrimination obligations, to file a complaint, or to request this information in another language, please contact us at
Mandy's Farm PO Box 9346, Albuquerque, NM 87119 or (505) 503-1141.
Mandy's Farm del estado de Nuevo México opera sus programas y servicios, sin distinción de raza, color, origen nacional, y discapacidad, según el Título VI de la Ley de Derechos Civiles de 1964 y Los Americanos Aqui Discapacidad Ley de 1990.
Para obtener más información sobre el programa de derechos civiles del Mandy's Farm para obtener más información sobre los procedimientos para presentar una queja, llame al
Mandy's Farm PO Box 9346, Albuquerque, NM, (505) 503-1141.
Mandy's Farm serves over 200 adults with developmental disabilities living in the Albuquerque metro area. 100% of those we serve are living below the federal poverty line. The services at Mandy's Farm provide a lifeline to adults with developmental disabilities, allowing them to successfully participate in their community, obtain and retain employment, and reduce instances of abuse, neglect, and exploitation.