The first AgrAbility Program based in the State of New Mexico.
Through a federally-funded partnership with New Mexico State University, the New Mexico Technology Assistance Program, and the University of New Mexico, Mandy's Farm offers programming designed specifically for people with disabilities who wish to access education and vocational support designed to cultivate a career in farming. 

With access to land, water, infrastructure, tools, and technical assistance, participants are able to explore farming with all of its potential risks and successes. 
Eligibility | Availability

People 18 years of age and older with a disability who are interested in a career in farming

AgrAbility apprentices complete a year-long program designed to prepare them to work on an existing farm or start a micro-business of their own. Apprentices obtain hands-on and classroom-based training in growing vegetables, cultivating fruit, caring for small livestock, and much more. Following the completion of their apprenticeship, disabled farmers have the opportunity to incubate their own farming business within Mandy's Farm. 



The AgrAbility Apprenticeship Program accepts new farming apprentices (members of the community who identify as disabled and who are interested in a career in farming) in cohorts. To be considered for the next cohort of farmers, complete this interest form:
AgrAbility Interest Form
.

Following apprenticeship graduation, individuals have access to growing space provided by Mandy's Farm in order to launch their own micro-farming business. Acting as an agricultural incubator, Mandy's Farm will provide ongoing support and technical assistance as participants explore farming with all of its potential risks and successes.
To request more information about the program, or to register for classes, please complete the staff contact form below.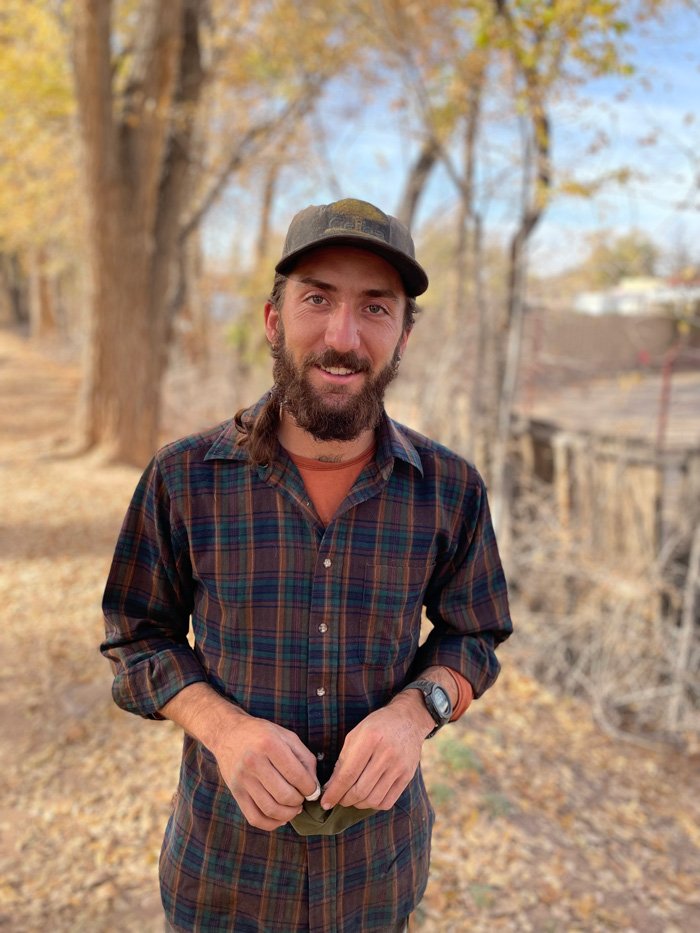 Paul Ross currently leads the AgrAbility program at Mandy's Farm, overseeing our apprenticeship and farming business incubation programs. Paul has a Bachelor of Arts in sustainable development from Columbia University. He has four years' experience working with people with a wide variety of disabilities in adaptive recreation and wilderness travel. He began farming while working toward his masters degree in landscape architecture at the University of New Mexico. He has worked with small scale agricultural systems including both acequia irrigation and drip irrigation, growing diverse vegetables and native wild seeds for restoration work in the southwest. He graduated with his masters degree in 2020, earning the department thesis award for his final project and is a member of the Tau Sigma Delta honors society. He also serves on the board of the Albuquerque Wildlife Federation and is a member of both the Growing Health and Justice Coalition and the National Young Farmers Coalition.